Compulsive Bodoni and the Parmigiano Typographic System
Booklet, 104 pages, 17 x 22 cm
Published for the Parmigiano exhibition at the UvA Special Collections on the occasion of the ATypI Annual Conference in Amsterdam, October 2013.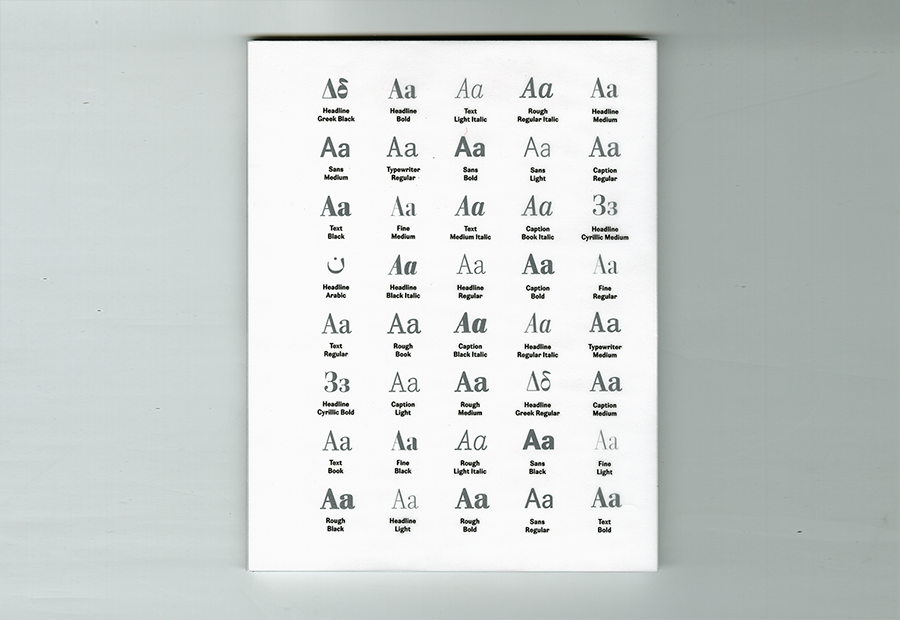 A complete specimen of the Parmigiano typosytem with unpublished texts by James Clough, Massimo Gonzato, Giovanni Lussu, Thomas Milo, Rana Abou Rjelly, Irina Smirnova, Irene Vlachou.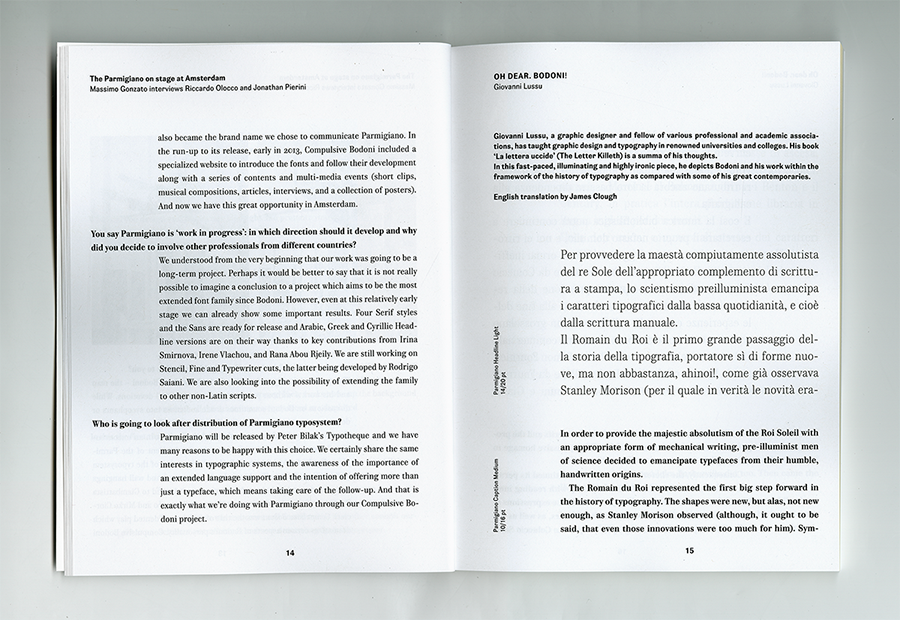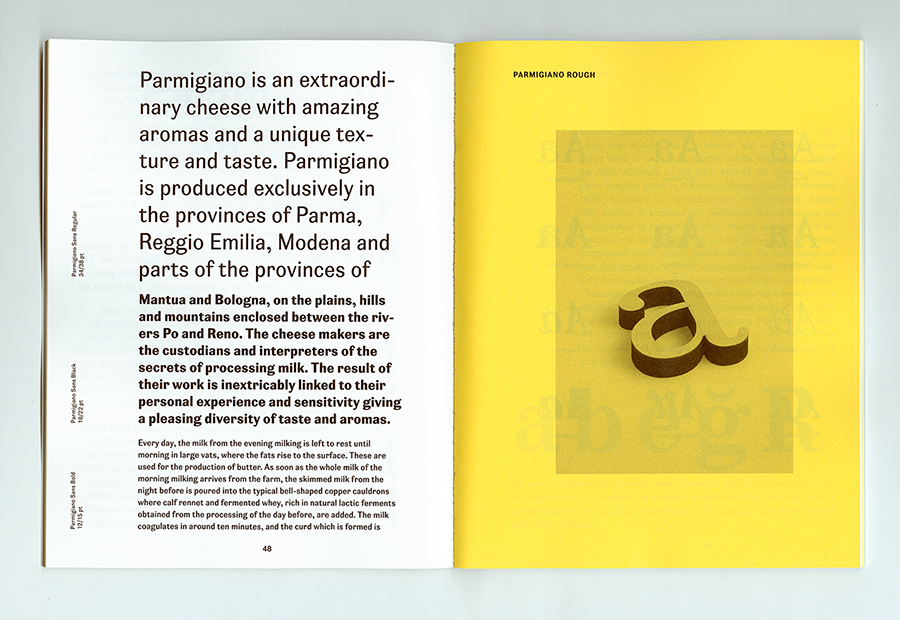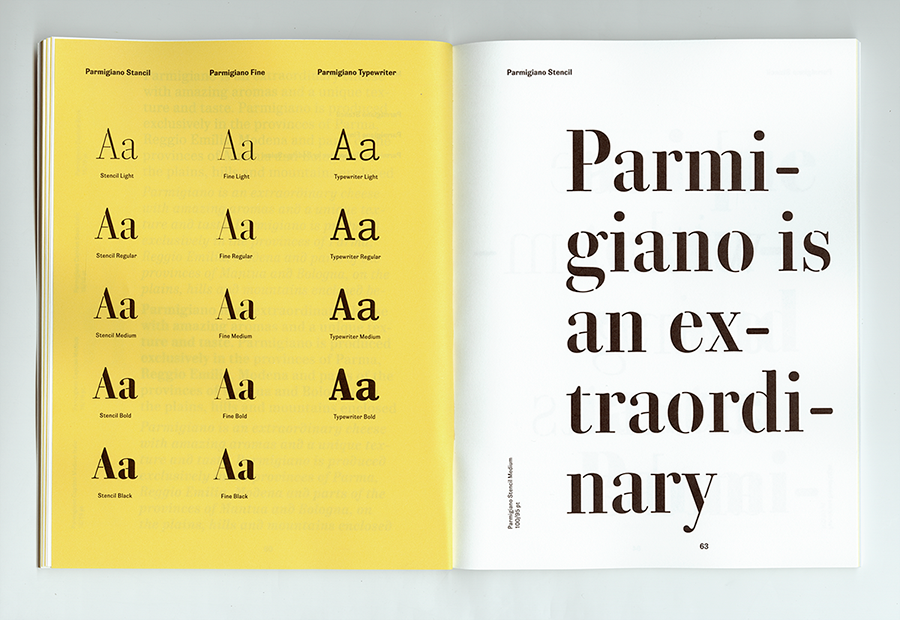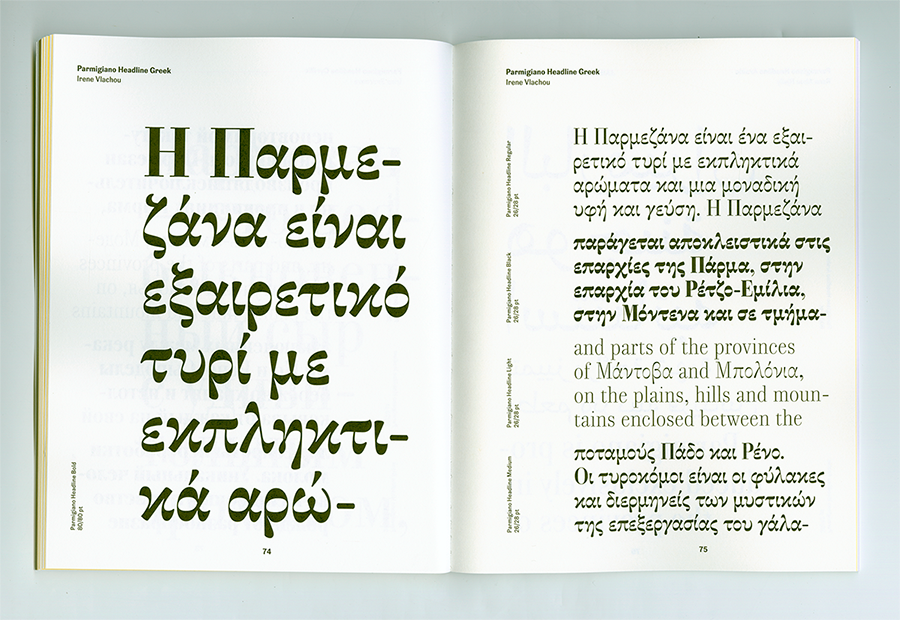 Paper: Munken Lynx 150g, Fedrigoni Giallo Sole 130g, Fedrigoni Revive White 130g. Cover: Munken Lynx 250g. Jacket: Curious Flexi 112g
Download hi-res pdf (5 Mb)
The book is on sale at Nihof & Lee bookshop, Special Collection, Amsterdam.